To export a list of your event RSVPs, click the "RSVPs" tab on your event manage page, and then the "Download CSV" button. A report will be compiled and emailed to you when it's ready. The report will contain each RSVP's name, email address, address (if you are an Action Network partner), city, state, ZIP/postal code, country, source code information, number of guests the attendee is bringing, and other relevant data. Optionally you can choose a start or end date and only download RSVPs in that range, and you can also add additional custom field columns that are not present on the event itself, to pull additional data into the download.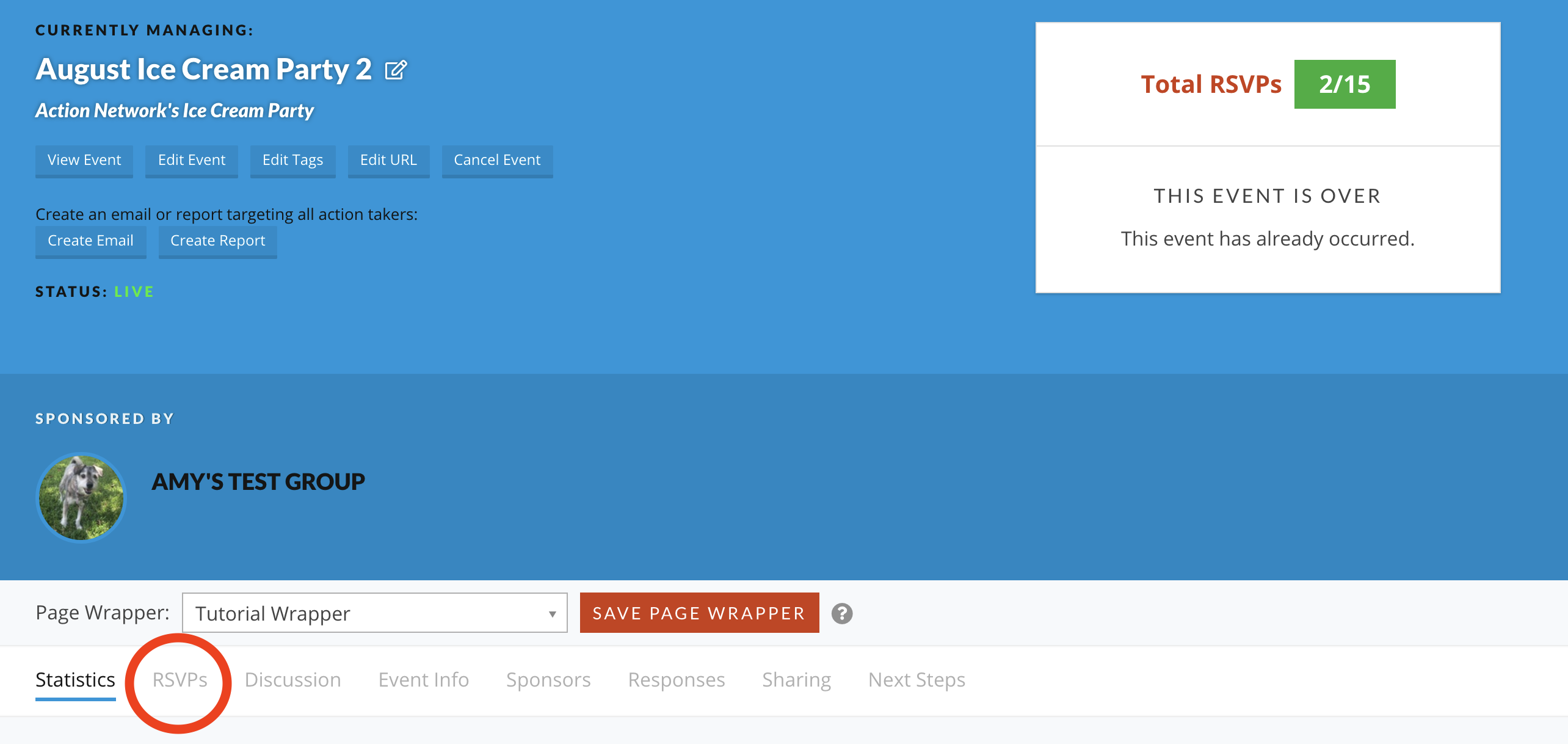 If a report has previously been generated you can directly download that report again, instead of waiting for a new one to generate. The date and time when it was generated will be listed, so you can understand how fresh or stale the data in that report will be. Click "Download" to download it directly, or click "Generate" to generate a new report, with fresh data, and be emailed when it's ready for download.
Finally, you are able to preview the latest 100 action takers and their data in a table above the reporting buttons. This table will show all the data that would be downloaded by the report buttons, so you may not even need to generate or download at all!