From your event campaign's manage page, click the "View ZIP/Postal Code Search Page" button to view your event campaign's zip/postal code search page.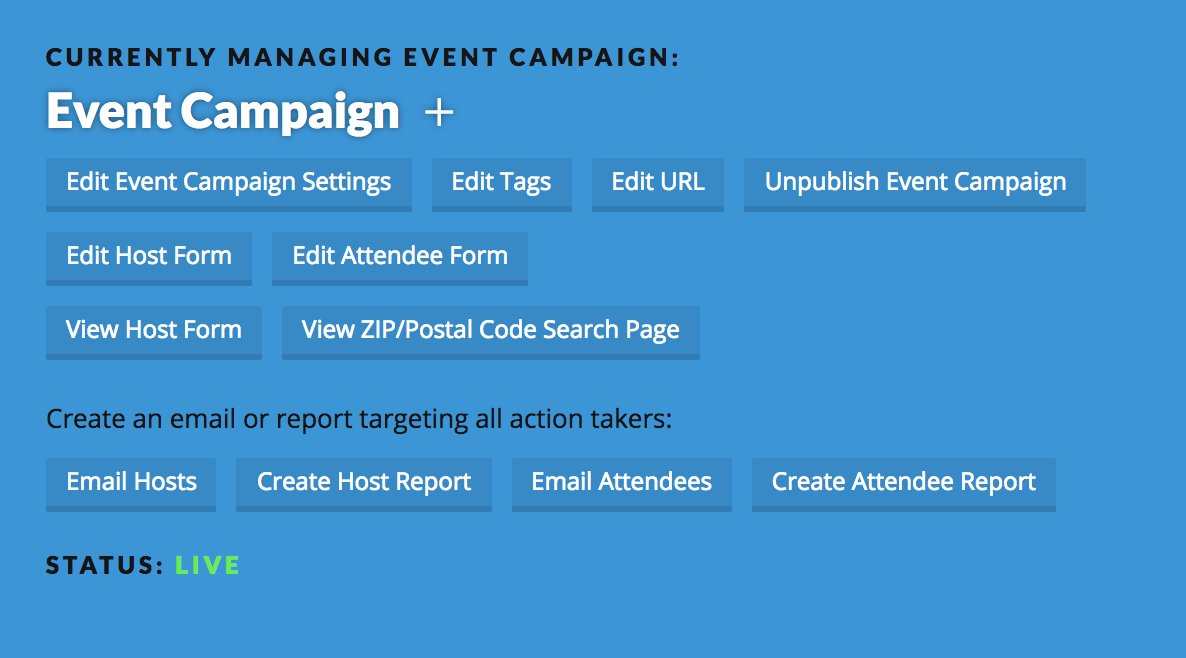 On that page will be a map with markers for all of your events in the campaign. Enter your ZIP/postal code in the upper right to search for events near you, at which point the map will show only nearby events. Remove the ZIP/postal code and click search to view the full map again.
For all of our documentation on event campaigns, click here.