You can see how many letters you've sent, who they were sent to, and download copies of those letters using the "Target Report" tab on your letter campaign's manage page.
There, you will see a list of all targets who have received letters with counts showing how many they have received. Click to download each target's letters, with activist name, email address, address (if you are an Action Network partner), city, state, ZIP/postal code, country, referrer, source code, timestamp, and target name, district, and OCDID, along with the letter subject and content, or scroll to the bottom to see total letters sent and download all of your letters to all targets.
If downloading all letters, click the "Generate" button. You can choose a start or end date and only download letters in that range, and you can also add additional custom field columns that are not present on the letter campaign itself, to pull additional data into the download.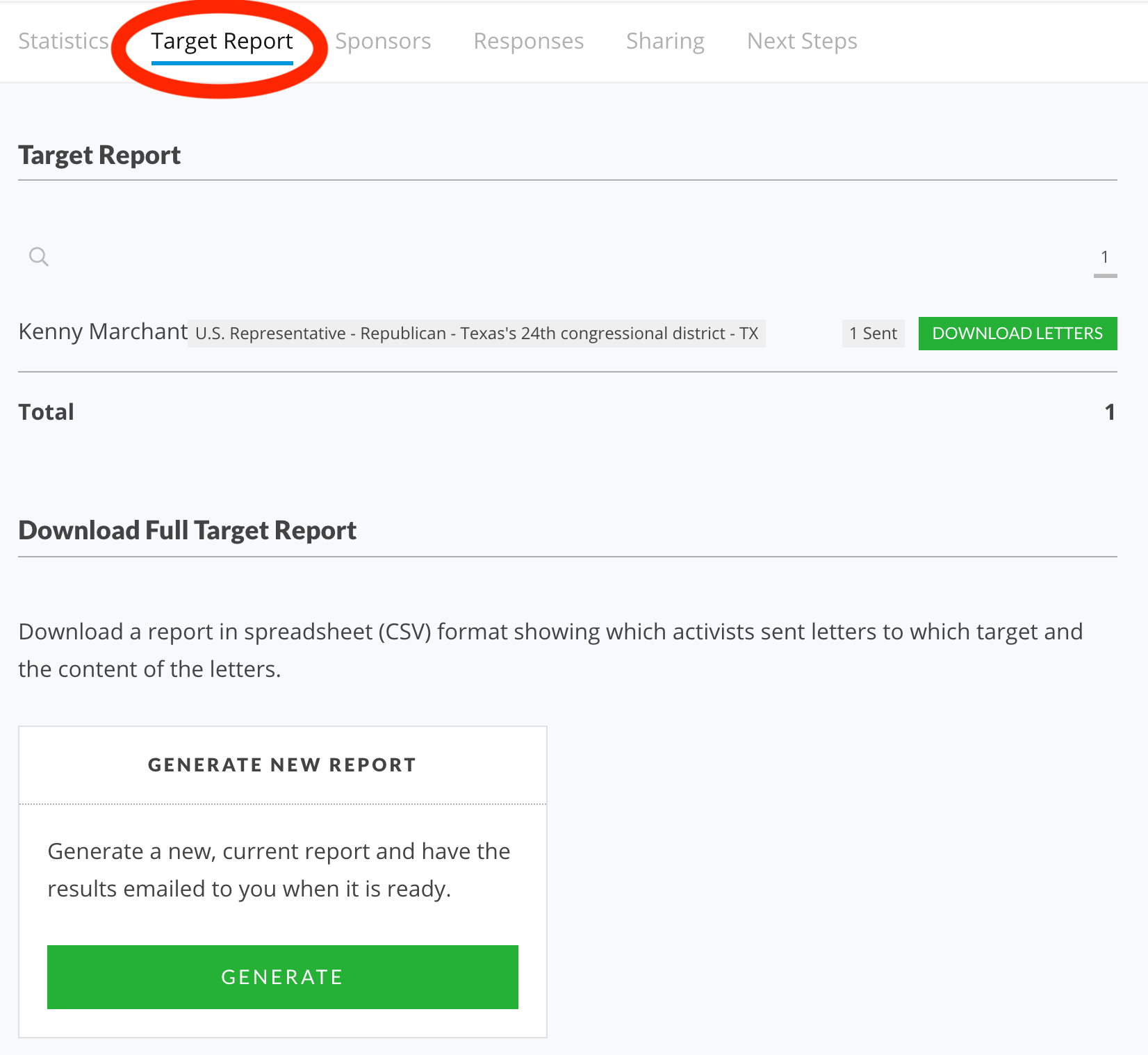 If a report has previously been generated you can directly download that report again, instead of waiting for a new one to generate. The date and time when it was generated will be listed, so you can understand how fresh or stale the data in that report will be. Click "Download" to download it directly, or click "Generate" to generate a new report, with fresh data, and be emailed when it's ready for download.
Finally, you are able to preview the latest 100 action takers and their data in a table above the reporting buttons. This table will show all the data that would be downloaded by the report buttons, so you may not even need to generate or download at all!